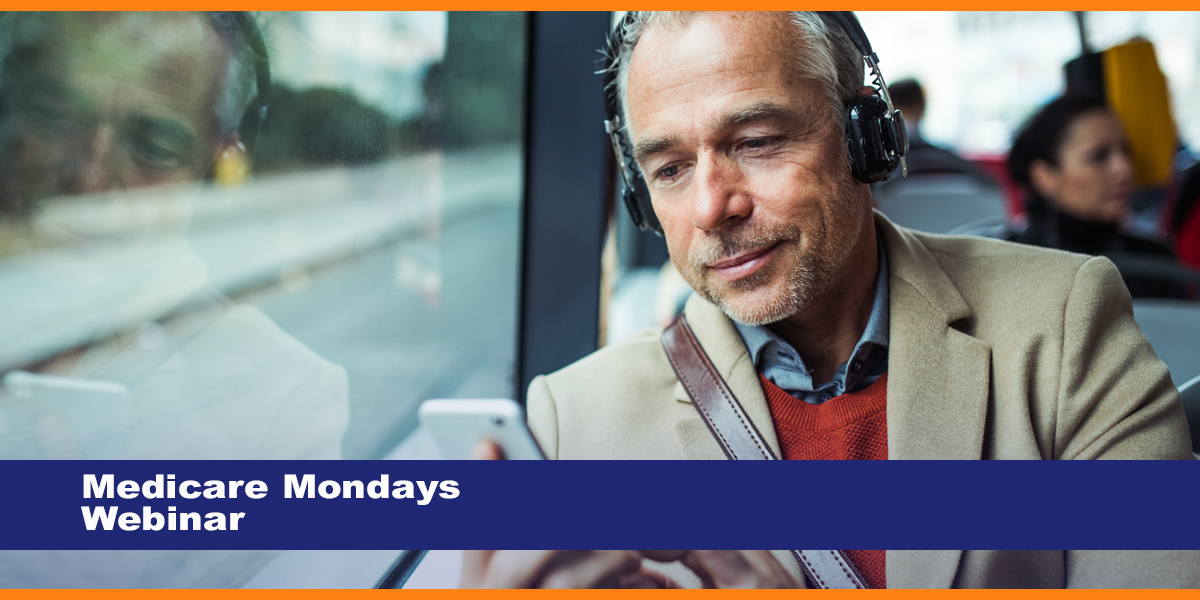 Free medicare advice for all active and retired Minnesota public employees and their families.
Join the Minnesota Benefit Association at a monthly Medicare webinar to learn the important details you need to know regarding your Medicare options including transitioning to Medicare:
• Enrollment details and deadlines.
• When should I start?
• Prescription drug coverage.
• Types of plans that supplement Medicare.
Ask any additional questions through our registration forms or during the webinar and we will be happy to answer them!
Webinars are the second Monday of the month and start at 10:00AM and 3:00PM.
Upcoming dates (click to learn more and register):
Unable to attend? Discuss Your Coverage Options With MBA
If you need expert guidance on your health coverage options, including enrolling in a Medicare plan, get in touch with our team at MBA. Our endorsed licensed advisors are seasoned experts in the insurance industry and can help you find the best health plan to meet your unique needs.
To learn more about how we can help you, schedule a free consultation today or call our St. Paul office at 651.358.2990 with one of our MBA endorsed agents at Benafica.
What is Medicare?
Medicare is a federal health insurance program that pays for a variety of health care expenses. It's administered by the Centers for Medicare and Medicaid Services (CMS), a division of the Department of Health and Human Services (HHS). Medicare beneficiaries are typically senior citizens who are 65 years of age and older. Adults with certain approved medical conditions (such as Lou Gehrig's Disease) or qualifying permanent disabilities may also be eligible for Medicare benefits.
Similar to Social Security, Medicare is an entitlement program. Most U.S. citizens earn the right to enroll in Medicare by working and paying their taxes for a minimum required period. However, even if you didn't work long enough to be entitled to Medicare benefits, you may still be eligible to enroll, but you will pay more.
There are four different parts to the Medicare program. Medicare Part A and Medicare Part B are sometimes called "Original Medicare", and then Medicare Part C and Medicare Part D. Learn more on our Medicare Page.