How is your pet's health?
You hear it every day: pets are members of the family. Now members of the Minnesota Benefit Association can protect their pets, just like a member of the family, with the MBA's new Pet Insurance product from Nationwide.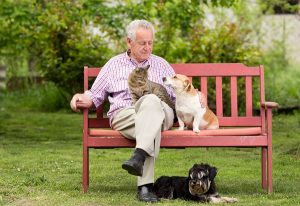 For as little as $1 a day, your pets can have nose-to-tail coverage for everything from shots to surgeries. Plus, you're free to use any vet, anywhere. Plans are available for dogs, cats, birds and exotic pets.
And Minnesota Benefit Association members are eligible for a 5% discount on coverage for their pets
Congratulations to our recent winners
The Minnesota Benefit Association  is excited to announce several recent winners:
Scholarship Winners
Township Roadshow drawing winners
Scholarship
For the past 50 years the Minnesota Benefit Association has prided itself on supporting today's bright students through its annual Scholarship Program. Hundreds of scholarships have been awarded. Since its inception, the MBA has awarded nearly a quarter million dollars in scholarship money.
The 2017 recipients of a $1,000 scholarship for the MBA  are:
Bailey B. of Winona is planning to attend the University of Utah
Autumn B. of Winthrop is planning to attend the University of Wisconsin-Madison
Courtney W. of Henning is planning to attend Concordia University
The MBA is now accepting applications for the 2018 Scholarship Program.
Townships Roadshow
Every year during the Minnesota Association of Townships Short Course meetings, which are held every spring across the state, the Minnesota Benefit Association gives away two $500 vouchers to attend the MAT Educational Conference & Annual Meeting.
The 2017 voucher winners are:
Darren Boyum of Webster Township
Vicki Val Vendhuizen of Arendahl Township
The MBA provides insurance solutions to Minnesota townships employees and officers
The 2017 MAT Educational Conference & Annual Meeting will be held November 16-18 in Rochester.
---
New from the MBA: Free wellness tool for members
The Minnesota Benefit Association is excited to now offer CareOptions, a new benefit that is available exclusively to all public sector employees in Minnesota.

CareOptions is your go-to source for countless, valuable healthcare and wellness resources at no cost to you.

With CareOptions, you have immediate, unlimited access to an unbiased selection of health, wellness and care resources. Simply use the exclusive app-based system to access easy interactive tools, customizable to the needs of your family.
---
Reminder: Take advantage of the MBA's Term Life program
We wanted to remind you to take advantage of the Term Life insurance from the Minnesota Benefit Association.

The Simplified Issue 10 Year Group Level Term Insurance Plan allows members of the MBA to apply for up to $150,000 of life insurance coverage. Members can qualify for group rates by answering an abbreviated set of health questions satisfactory to the insurer. There is a minimum of $50,000 of coverage.
---
Reminder: Spring into Summer with Purchasing Power
The Minnesota Benefit Association offers a unique financial wellness tool exclusively to its members.

Purchasing Power offers financial education tools as well as budget conscious and affordable way to buy brand name computers,  electronics, appliances, furniture and other items through the ease of payroll deduction.

We feature brand names such as Dell, HP, Kenmore, Craftsman, Toshiba and more.

Consider these additional benefits:

No credit checks
Interest free purchases
Credit monitoring tools