5 at home activities for the whole family. 
If you've been inside for days on end amid the COVID-19 pandemic, you might be getting a little stir-crazy — or at the very least, feeling bored. You don't have to use this time to write the next great American novel; indeed, there's a lot to worry about and do. But if you are looking for some structure in your day, here are some fun activities you can do at home during the COVID-19 quarantine.
1. Have a Costume Night
Generally, the only time we can get away with putting on costumes is on Halloween. It is so entertaining to put on a costume and play. Have an evening with your family where everyone has to dress up in a costume. Maybe even pick a theme and come up with snacks and games to bring the night to life.
2. Throw an Indoor Picnic
Set out a picnic blanket and basket of food and eat your dinner as though you were having a picnic. Just having variety in your family life brings you closer together as a family unit. Events like this are often the catalyst for a fun-filled evening.
3. Have a Christmas Party (*In the Summer)
There is snow on the ground, so why not some magic in the air. Dig out that Christmas sweater, warm up some hot cocoa and snuggle up with your favorite Christmas movie. You might even feel inspired to set the brighten up the neighborhood with your Christmas lights like these folks.
4. Host an International Dinner Night
As a family, pick out a country you would like to learn more about and are interested in. Find cuisine that is unique to that country and prepare a dinner that would be served in there. This is a great way to learn about a new place, cook a new meal and try something new.
5. Film a "Newscast"
The technology that exists today is awesome. Set up your phone and make a newscast of events that are going on locally or events that are taking place in your family circle. This will also help everyone learn to speak in public. Doing this at home is an unusual way to interact as a family.
We hope this list inspires you to try new things even if you're stuck at home. We cannot express how deeply we value your partnership with us and our hearts go out to the families affected by the tragic events from this pandemic. Our staff continues to stand by to answer any questions or concerns you may have on your policy at this time. The Minnesota Benefit Association is here for you during this difficult time.
Let's make the best of it Minnesota!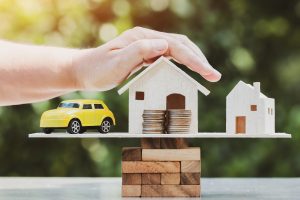 Interested in saving on your Home & Auto? 
This could be your year to have a healthier budget and save money on your home and auto insurance. It doesn't hurt to get a free quote to see if you qualify for the many tiered discounts offered by the MetLife Home and Auto through MBA. We are here to help you find a local agent to work with. For more info check us out on the  MBA Website  or contact us at 651.358.2990