It's hot out Minnesota and off to the lake we go!
It's hot out Minnesota and off to the lake we go! While a weekend in the woods sounds like a well needed break, getting there can be quite stressful. Before you rush off to the woods with the car packed to the ceiling, let us help you protect your home while you're away with this helpful vacation preparation list.
Household Tasks:
Empty the dishwasher and leave it cracked open (if possible) so any standing water in the system evaporates.
Clean out the refrigerator. In addition to throwing away food that will spoil, this is a great time to give the fridge a good cleaning.
Run a mixture of vinegar and water through the garbage disposal so odors don't build up.
Empty and wash all trashcans.
Set the thermostat to reasonable temperature. In summer, set the thermostat to a higher temperature so the air conditioning won't run unnecessarily.
Place the water heater on "vacation mode" setting.
Home Safety Measures:
Place several lights on timers (or ask the house sitter to rotate which lights are turned on, both inside and out, once or twice a week)
Install a motion-activated floodlight in at least one location outside your home.
Make sure smoke detectors are working properly.
Turn off water to the interior of the house. An undiscovered water leak can result in thousands of dollars in damage.
Leave faucet taps open so when you slowly turn the water system back on, pressure won't blow out the gaskets.
Keeping a detailed list of how to prepare your home for vacation makes it easy to walk out the door to enjoy you next weekend away.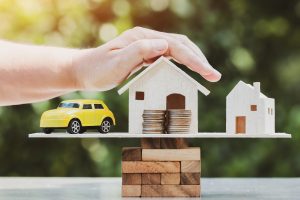 Interested in saving on your Home & Auto?
This could be your year to have a healthier budget and save money on your home and auto insurance. It doesn't hurt to get a free quote to see if you qualify for the many tiered discounts offered by the MetLife Home and Auto through MBA. We are here to help you find a local agent to work with. For more info check us out on the  MBA Website  or contact us at 651.358.2990