Travel Assistance Services from IMG are included in our Township Group Life Insurance Program. IMG has extensive experience handling complex and remote medical transport situations, as well as providing support for travel concerns when they arise. Our team of international, multilingual specialists are accustomed to working across time zones and with different languages and currencies. Utilizing IMG's extensive global network of medical care providers, our onsite 24/7/365 US-based call center is available day or night to provide high quality care you can depend on.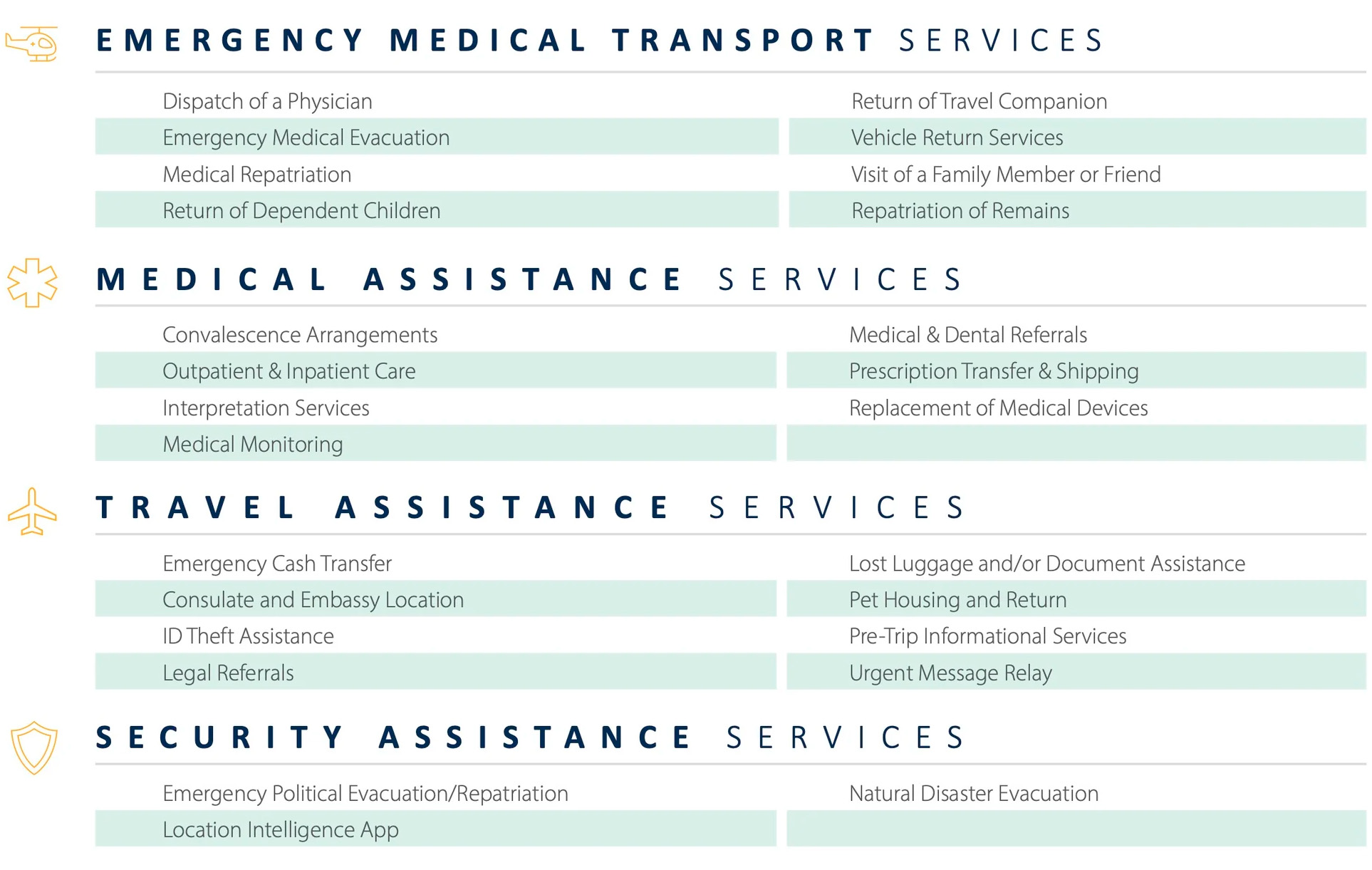 This page is form informational purposes only and describes IMG's general capabilities and a broad overview of the services it offers.
The actual services and payments that IMG arranges or provides for you will be determined by your services contract.
---
To reach IMG from anywhere in the world:
+1 (317) 659-5841
assist@imglobal.com
---
NOTICE OF ADDITIONAL SERVICES
ReliaStar Life Insurance Company ("we," "us," "our") and the Policyholder may agree to additional services provided by third party vendors. Charges for these additional services and all or a portion of the cost for these additional services may be remitted to us by the Policyholder or directly billed to the insured person as agreed to by the Policyholder. Third party vendors are solely liable for providing additional services. We will not be responsible for providing or failing to provide the additional services to eligible individuals. Further, we will not be liable to eligible individuals for the negligent provision of the additional services by third party vendors. We may discontinue additional services with 30 days prior written notice to the Policyholder.